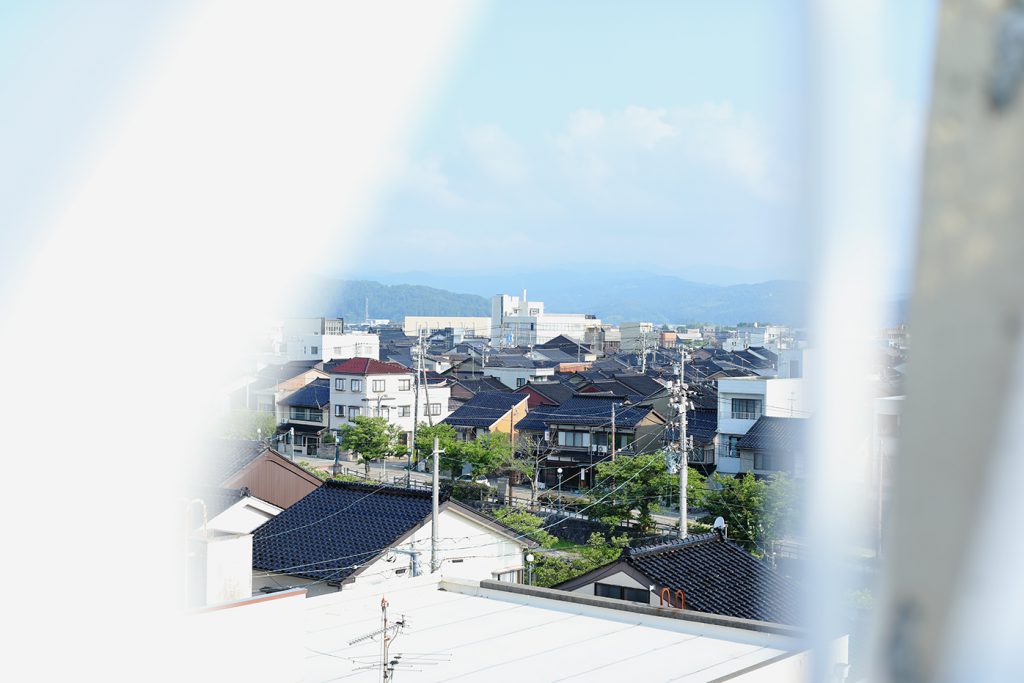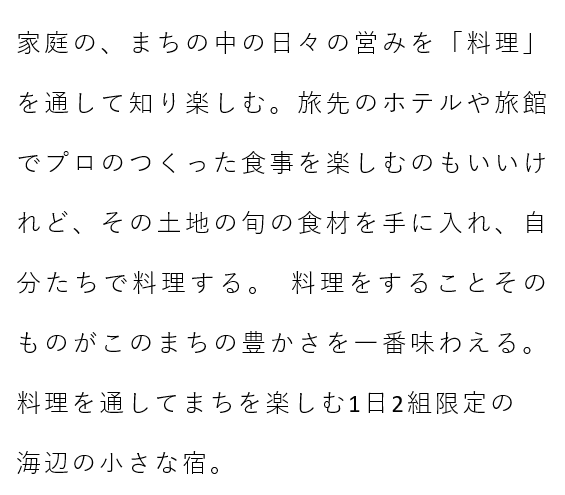 Seaside Inn to find pleasure in cooking and living local town | Inn / kitchen / gallery まちと料理を楽しむための海辺の小さな宿|宿 / キッチン / ギャラリー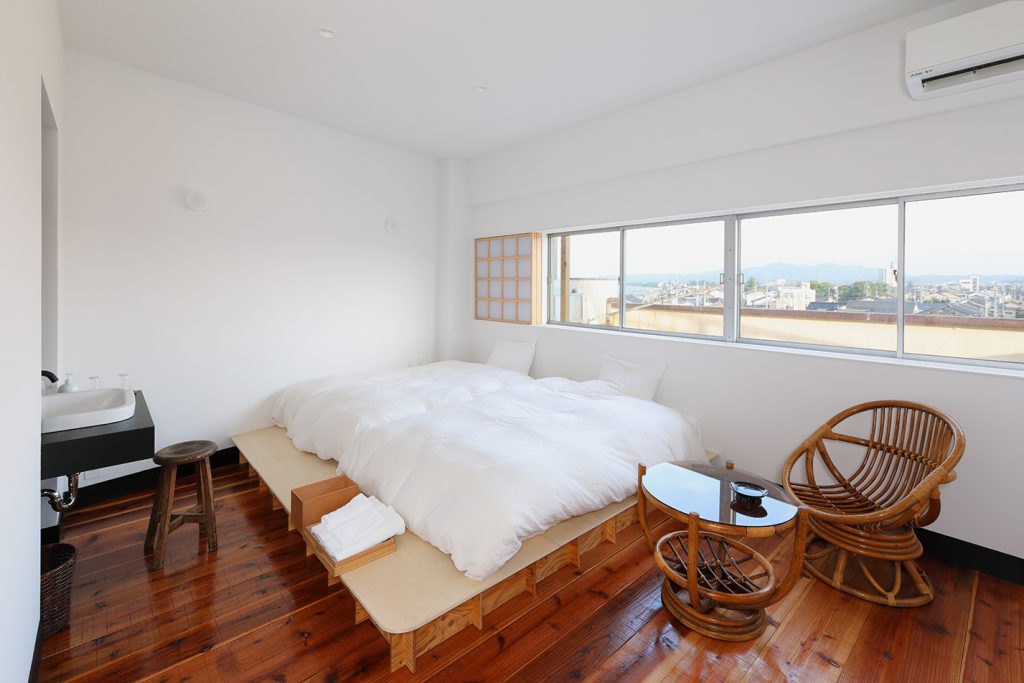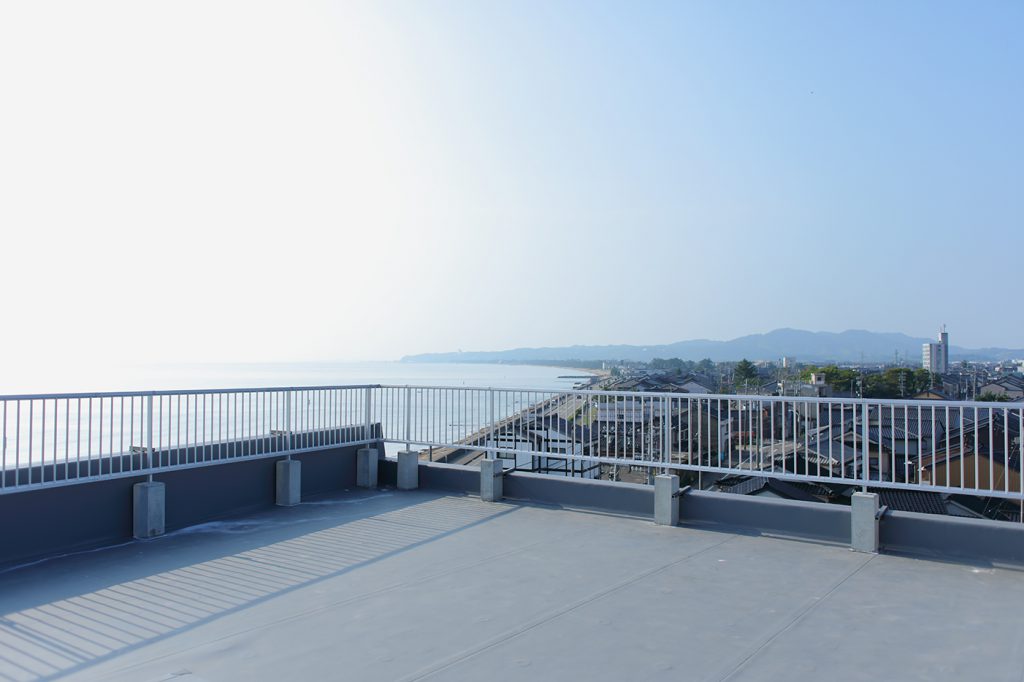 inn
HOUSEHOLDは、海辺の古いビルをリノベーションした、1日2組限定の小さな宿です。4Fのお部屋からは海、そして晴れた日は立山連峰が見えるとても気持ちの良い空間です。お部屋は東に窓がある小さめのお部屋「nami」と南向きの明るく広いお部屋「yane」があります。トイレとシャワー、キッチンやテラスは共用です。

HOUEHOLD has only 2 guest rooms renovated from an old seaside building, complete with communal kitchen and art gallery. On 4th floor, You can see the sea, and on the sunny day, the Tateyama. The one of room is named "nami" which is cozy and has a small window in east. And the other is named "yane" which is bright and larger, has a big window in south. The shower room and the toilet and two terraces are shered.

< 特別プランのご案内 >
ご滞在がより充実したものになるよう、ご滞在の目的にあわせ特別なプランもご用意しています。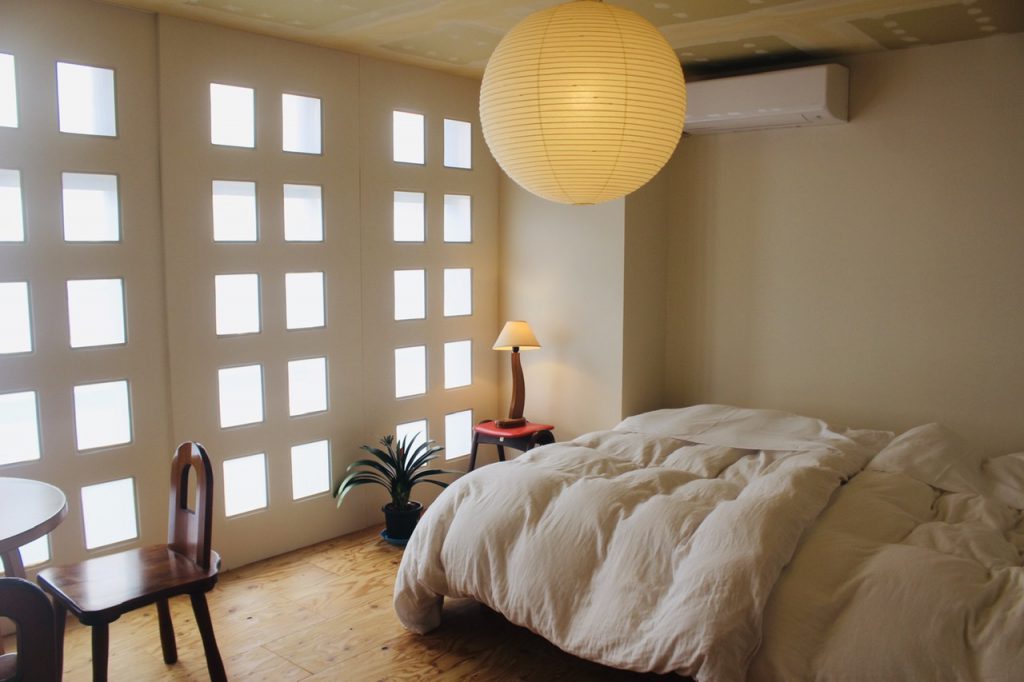 private
privateはHOUSEHOLDの3Fにある貸別荘です。ここでは海を見ながら料理ができるキッチンダイニング、お部屋で作業もできるゆったりとした寝室(2部屋)、洗濯ができるランドリースペースがあり、長期でもご滞在いただきやすくしています。

privateは3泊以上でのご利用であれば誰でもご滞在できますが、HOUSEHOLDの会員「HOUSEHOLDship」の方は1泊より気軽にご利用いただけます。

private is a second house on the 3rd floor of HOUSEHOLD. There are kitchen dining where you can cook while looking at the sea, spacious bedrooms (2 rooms) where you can work in your room, and a laundry space where you can wash your clothes, making it easy for you to stay for a long time.

Anyone can stay in private for 3 nights or more, but HOUSEHOLD member "HOUSEHOLDship" can use it more easily than 1 night.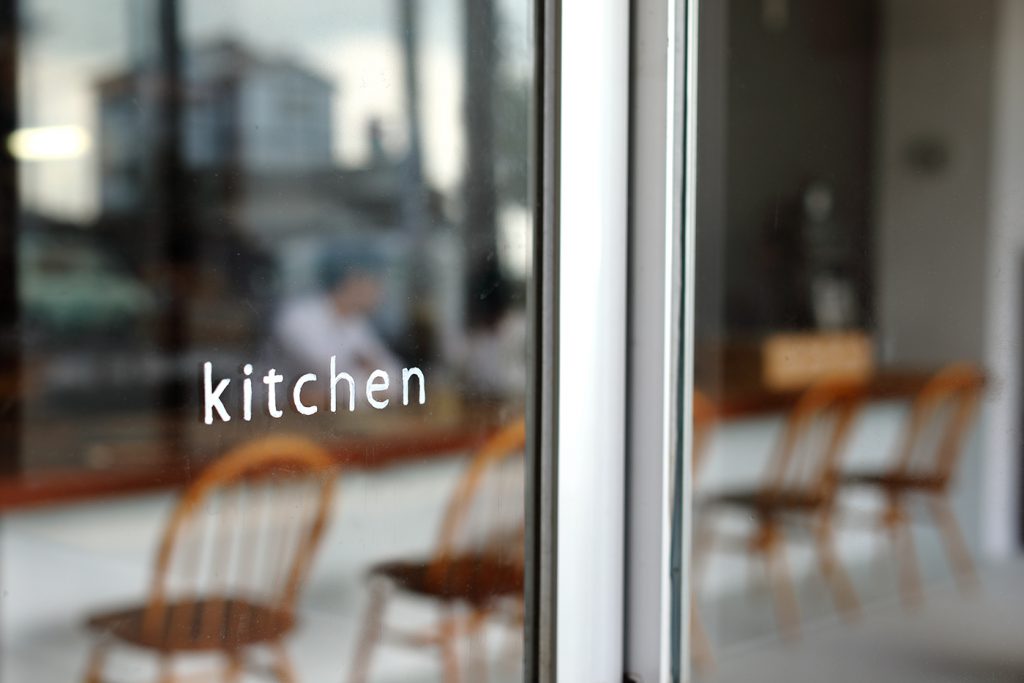 kitchen
1Fにて、ご休憩用のご飲食をご用意しています。宿泊者以外の方もご利用いただけますので、お気軽にお立ち寄りください。

We have something to drink or eat for a rest. Please drop in and see me when you come over here even if you don't have accommodation.

days / news
events